Victims in criminal procedure – The challenges advocacy is faced with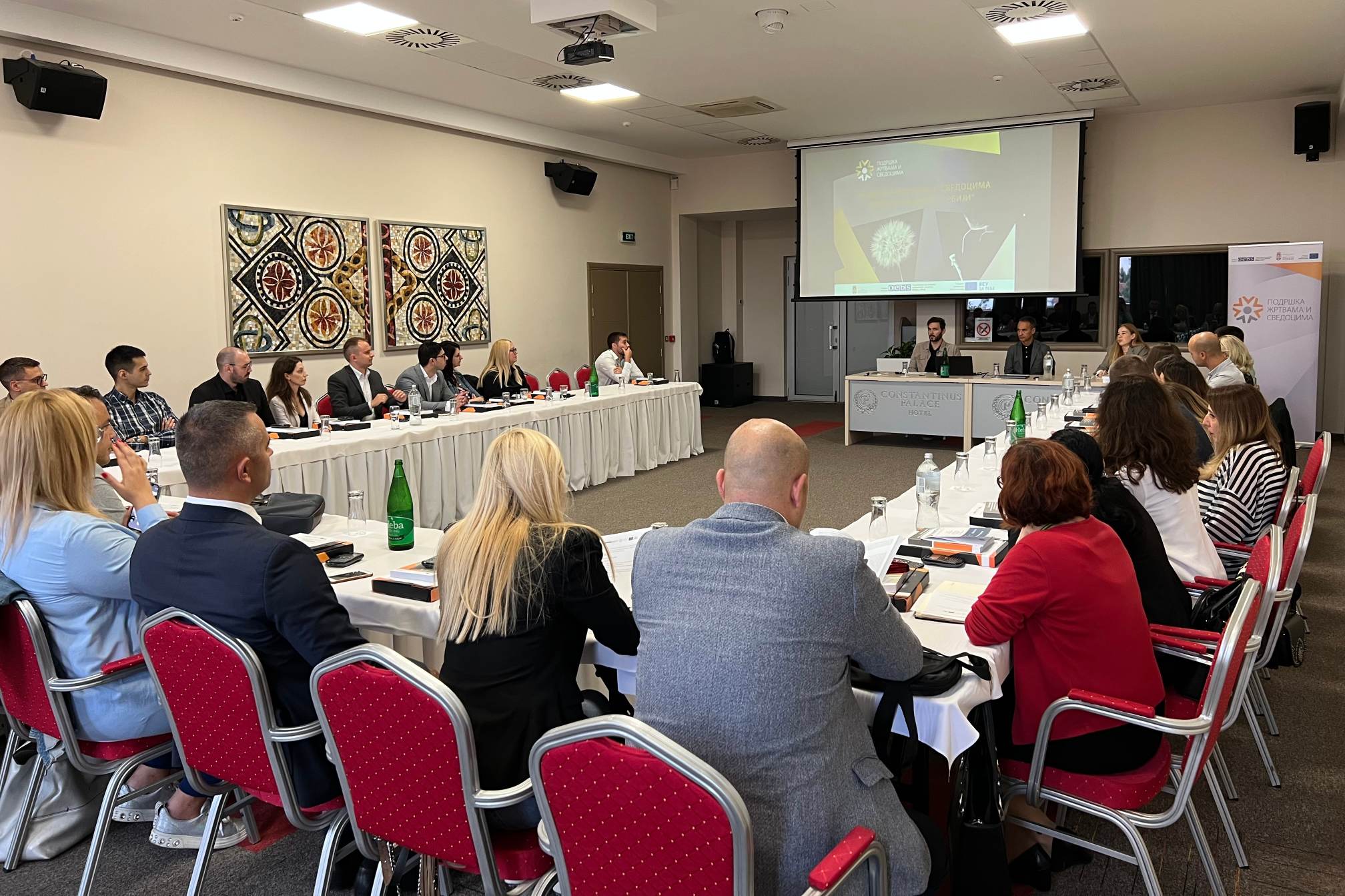 Today's meeting of experts, seventh in a row, which was held on Palić, concludes this year's cycle of meetings, where lawyers had the opportunity to learn more about the process role, rights and obligations of victims in criminal proceedings, the role of attorneys in property claims, support services and the strategic framework for improving the position of victims and witnesses of crimes, as well as the basics of communication and approaching victims/aggrieved parties.
The trainings were realized as a part of the "Support for victims and witnesses of crime in Serbia" project, in accordance with the National Strategy for Improving the Position of Victims and Witnesses. Trainings included acquiring specialized knowledge and skills for representing victims in court proceedings, and were held in Belgrade, Novi Sad, Niš, Čačak and Novi Pazar. Local bar associations helped with their organization, including the Bar Association of Serbia and the Bar Association of Vojvodina, and they were attended by more than 160 lawyers from all over Serbia.
The project is financed by the EU, and is being implemented by the OSCE Mission to Serbia as the chosen partner of the Ministry of Justice.
« Back