Introduction to the Swedish model of support for victims
Members of the Working Group for drafting the National Strategy for Support for Victims and Witnesses visited Sweden at the beginning of December, in order to learn about the functioning of one of the most developed and comprehensive systems in this field.
The three-day visit to Stockholm was organized by the OSCE Mission to Serbia, as the partner selected by the Ministry of Justice for the implementation of the three year project "Support for Victims and Witnesses of Crime in Serbia", financed by the European Union.
The members of the working group discussed the manners of operation of various institutions in the victim and witness support systems and the modalities of cooperation between them with the representatives of the Swedish Ministry of Justice, police, services for providing support for victims and witnesses in state institutions and the judiciary, as well as with the representatives of the NGO sector. They also had a meeting with HE Ambassador of Serbia to Sweden, Dragan Momčilović.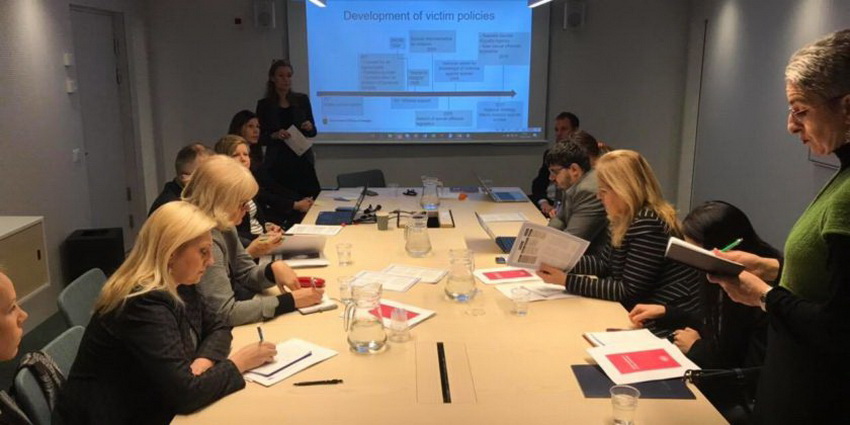 « Back