Communication skills in police work with victims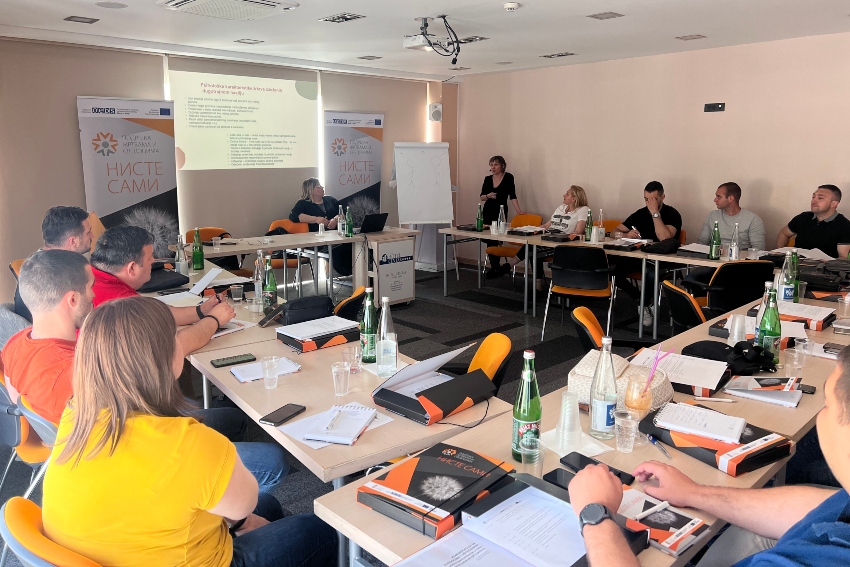 Police are often the first point of contact for victims and witnesses of crimes, which additionally emphasizes the need for continuous improvement of police conduct when it comes to contact with victims and witnesses of criminal activities. Exercising victims' rights entails adequate treatment of victims and witnesses, which means knowing their rights, as well as psychological characteristics of victims and communication skills. Precisely because of this, within the project Support for Victims and Witnesses of Crime in Serbia, the OSCE Mission in Serbia, as its implementer and selected partner of the Ministry of Justice, started implementing a series of training sessions for police officers in the domain of communication skills.
Communication skills are important when in contact and working with victims of criminal acts, and they include: skills in establishing contact and trusting relationships with victims; providing clear and detailed information; active listening and responding in intensely emotional situations.
Along with imparting theoretical knowledge, psychologists Jelena Vranješević and Dragana Ćuk Milankov will acquaint members of the police with a number of specific examples, as well as with the application of communication skills in all stages of the procedure.
Trainings on communication skills for members of the police who serve as the points of contact will be held in Belgrade, Novi Sad, Niš and Kragujevac in this cycle, and are part of the project Support for Victims and Witnesses of Crime in Serbia funded by the European Union.
« Back